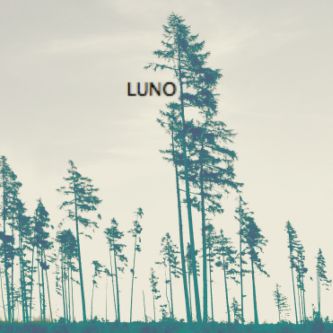 Luno
ABOUT
The music group LUNO was created in the end of 2009:
 
Ema Brabcová – vocals, keyboard
Šmity – bass guitar
Jan Janečka - drums
Marty Starý – guitar, keyboard
 
The leader of the band is Ema Brabcová, known from the electro pop Khoiba, which was back in the time also the forerunner for The Cure in Berlin. Another well-known member of Luno is the bass player Šmity who once founded with Ema the band Roe-deer, used to play in the band Prostitutes and for the past two years travelled throughout Europe as a sound engineer for Black Lips. Jan Janečka is an excellent drummer who got famous in the band Southpaw, used to play with Glen Hansard and now occasionally appears as a guest in Republic of Two. The last member of Luno is Martyn Starý who is, despite of his name, the youngest member, however, Martyn has already managed to create a great reputation for his "guitar sound" on the Czech indie scene.
 
 
Ema Brabcová:She started as a vocalist in the band Hookers. Later, she used to sing in the band Roe-Deer, where she released albums Evereforever and Aquaparty. As a guest singer, she appeared in the songs of the bands 100°C, Selfbrush and in the project Crushing Bliss by Roman Holý and Ondřej Brousek. With the Khoiba band, she released the albums Nice Traps and Mellow Drama. She was a guest on the first album by the band Sunflower Caravan.


---
YOU MIGHT BE ALSO INTERESTED IN
Electronic | Pop
© Indies Scope

IČ 105 34 181 / Dolní Loučky 191 / 594 55 Dolní Loučky u Brna