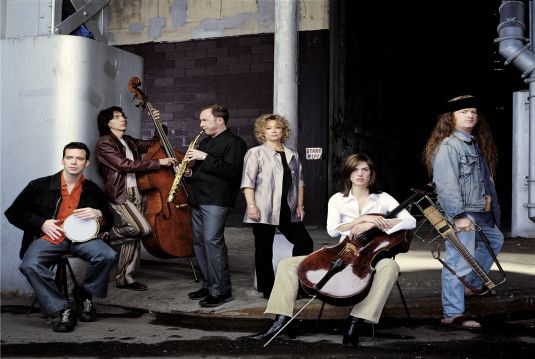 Bang On A Can All-Stars
* Robert Black - Bass
* David Cossin - Drums and Percussion
* Lisa Moore - Piano and Keyboards
* Mark Stewart - Guitars
* Wendy Sutter - Cello
* Evan Ziporyn - Clarinets

"Radical...demands to be heard." - THE GUARDIAN (London)

"A fiercely aggressive group, combining the power and punch of a rock band with the precision and clarity of a chamber ensemble." - NEW YORK TIMES

"The Bang on a Can All-Stars present new music the way it should be presented -- with passion, precision, dynamism, stylistic authority and a welcoming informality." - NEWSDAY

The Bang on a Can All-Stars, with their unparalleled musicality, their international touring, award-winning CDs and far ranging commissioning programs, have become one of the most powerful ambassadors for contemporary music in the world.
© Indies Scope

IČ 105 34 181 / Dolní Loučky 191 / 594 55 Dolní Loučky u Brna