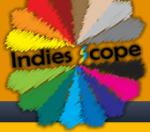 Ten titles were released under Indies Scope label in the first half of 2010. The same amount of music is set to be released in the second part of the year as well. Here is some information about the upcoming titles. Please, take note - the release date info is only estimative. Not only the title might change very easily, but also the album itself might be postponed to next spring, and, of course, you can always count with some surprise.
 
The novelty by folk legend Luboš Holý is exactly the real breakthrough album in the middle of the year which will be released on 1st of July 2010:
 
Luboš Holý & Musica Folklorica - Rabudeň, rabudeň  (cat. n. MAM468)
Květy - Jablko jejího peří (cat. n. MAM465) Newly mixed and remastered version of the cult album including three never released songs; all this comes in digipack.
Redl Vlasta
- Každý den nějak - DVD (MAM470). Documentary about Vlasta Rédl on tour.

In September the new full-featured titles will be released:

Kelarová Ida & Škampovo kvarteto - Romské balady (MAM474). After the jazz album Aven bachtale Ida Kelarová returns back to gipsy songs, this time, in cooperation with Škampa's quartet, she concentrates on ballads.

DVA - Hu (MAM475).  After the fantastic album Fonók the band started to tour the world. Lot of inspiration will pay off on the new album, again in cooperation with Berlin producer Jayrop.

More titles released this year: besides studio albums there is a special compilation of never before released songs dedicated to children. Just to name few performers who will be part of this compilation: Kašpárek v rohlíku, Jablkoň, Čankišou, Hm..., Květy and many others.
Upcoming albums:

Tara Fuki (MAM477). Three and a half years have passed since Auris. The fourth studio album is being impatiently expected not only by fans of this unique female cello duo.

Musica Folklorica - "The Christmas Carols" (MAM476)

Sato-San To  (MAM478) The winner of the 6th year of Česká spořitelna Colours talents competition.
We released in first half of year: 
Poletíme?
Skupina dobře vypadajících mužů

Recommended price: € 12.72
Our price: € 10.81
more info
Poletíme?
Jednoduché písničky o složitém životě

Recommended price: € 12.72
Our price: € 10.81
more info
Yellow Sisters
Tubab Woman

Recommended price: € 12.72
Our price: € 10.81
more info
BezoBratři
Bezobav

Recommended price: € 10.60
Our price: € 9.54
more info
ZVA 12-28 Band
Z ruky zobať

Recommended price: € 12.72
Our price: € 10.81
more info
Vladimír Václavek & Dvořáček & Zimmermann
Edel

Recommended price: € 12.72
Our price: € 10.81
more info
Traband
Domasa

Recommended price: € 8.47
Our price: € 7.62
more info
Nil
Dirty

Recommended price: € 10.60
Our price: € 9.01
more info
Michaels Uncle
Return of Dark Psychedelia

Recommended price: € 12.72
Our price: € 10.81
more info
Al-Yaman
Insanyya

Recommended price: € 12.72
Our price: € 10.81
more info
Hradišťan and Jiří Pavlica
Co se nevešlo (bonus CD)

Recommended price: € 4.21
Our price: € 4.21
more info