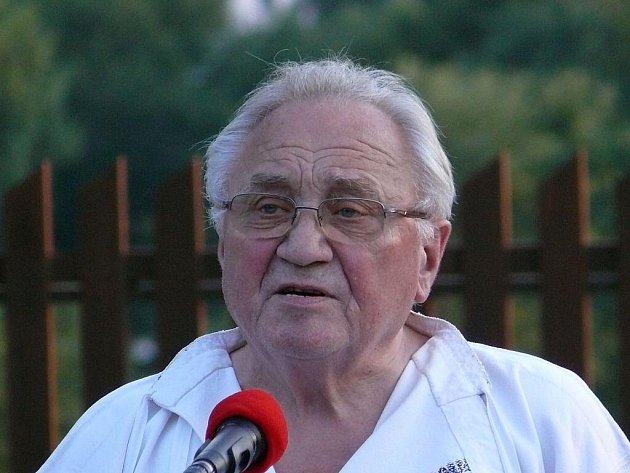 Luboš Holý
Prof. MVDr. Lubomir Holý, CSc.,Dr.h.c – and maybe there are even more of those titles – comes from Hrubá Vrbka in Horňácko region (born October 21st,1930), folksinger and professor at Brno Veterinary and Pharmaceutical University is a respected figure in both professions not only in his country but also abroad.

He grew up in a famous singer family from Horňácko region, surrounded by excellent ensembles of Ňoreks and Kubíks from Hrubá Vrbka. Furthermore, he had a "gift from God" and just like his younger                brother Dušan, he had an exceptional singing talent. Both inherited this talent from their mother and especially from their father, Martin Holý, who was an excellent singer, and their grandmother Kateřina Holá, born Miklošková.

At the birth of singing folk music legend there was the music of "the Master" Jožka Kubík, later he worked in Brno dulcimer group of Antonín Jančík (an excellent folklore band from the sixties). Luboš Holý and his singing career were mostly connected with the BROLN ensemble though (Brno Radio Orchestra of Folk Instruments) with which he made hundreds of recordings, he appeared on television, radio and toured big part of the world. He hosted and still host for other bands and he likes accepting invitations to Slovakia to play with the Orchestra of Folk Instruments of Slovak radio in Bratislava. Since 1980, Luboš sings with dulcimer ensemble TECHNIK from Ostrava and lately also with the Musica Folklorica.


© Indies Scope

IČ 105 34 181 / Dolní Loučky 191 / 594 55 Dolní Loučky u Brna