Interview with Čankišou – April 2008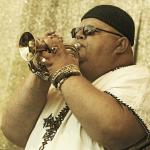 1.    Is Cankisou a friendly band or is there a leader who is the boss?

Karel Heřman: We don´t have any leader. It´s more anarchy. During the 10 years of creation and performing we have experienced many problems and different opinions so result is a compromise in fact. But we´re able to listen to each other which push us forward.

Jan Kluka: We are rather friendly type of band. Maybe that´s why we have so many arguments. Leader is missing but we are quite democratic band, we even take a vote sometime. But there is no specific leader in our band.

2.    You have been together for many years. How do you overcome crisis when you´re sick from each other? And how has the band changed from the beginnig?

Karel Heřman: We have definitely experienced being sick from each other several times. So far we have always managed to get over it. I think the reason is that the band has the same members right from the beginning. We mean that the moment you start to change musicians the band starts to fall apart

Jan Kluka: We´re sick from each other quite often. Even some drivers don´t want to go with us because of our arguing. The reason for this is that we all want only the best for the band so it´s kind of creative arguing. And how to overcome it? There are many ways. For example we don´t talk to each other for a while. It´s necessary always to get over it.  
Concerning the changes in the band there are none. At the beginning we hesitated if we should use more electronic but in the end we found out that our originality we are the best at are accoustic instruments.

3.    Who writes lyrics and what is the Canki?

Jan Kluka: Lyrics are mostly done by singer Karel Herman. He´s the one who feels old sounds, music and Canki lyrics through his body. And rest of the band cooperates too.
One legged Canki nation used to live in desert areas and have a big crutch they either leaned on or stuck in a soil as a support for their big leg. And that´s how they created a shadow for themselves. Canki used to be musicians and sang an original language called "Syrian" or "Sun"  Karel sings this language too.

4.    Cankisou is just men. Didn´t you think about involving a woman singer?

Jan Kluka: We are a men band but on the second and third CD Dorka Baarova from Tara Fuki appeared as a guest there. She sang and played violoncello.

5.    Why is the new CD called Lé La? Is there any symbol for the Canki?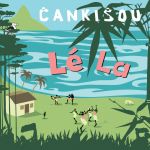 Jan Kluka: Lé La is a greeting in Creole. When you meet someone you say "Komajlé" and the person replys "Lé La". The Creole use the polite form of address so  Komajlé means "How is he?" and an answer Lé La means "He´s here." A special thing is that Creole is very close to Canki language. It was absolutely natural assimilation for us. Karel learnt several new Canki words including Komajlé and Lé La.

6.    What is the diference between the new CD and the previous ones? How would you describe the album?

Jan Kluka: I think Lé La CD is the most colourful and varied one. You can find influences from Pakistan, Réunion and Ukraine where we have performed there. Concerning our sound we used an electric quitar so much for the first time so some of our songs are harder a bit. And short description? Traveller´s CD of the Canki people.

7.    The band is closely connected to the Canki people right from the beginning. Doesn´t it restrict you?

Jan Kluka: No, for sure. Canki people were the first musicians so the well is so deep that we have always so much to draw. In fact we can´t get rid of this poetics. We´re Cankisou and we play music of the Canki people.

8.    Recording is a creative process. Who is the boss there? Didn´t you think about a producer?


Jan Kluka: Recording is a creative process definitely. Let´s say we devided our songs, someone concentrated more on this song someone on that one. We have always cooperated closely with the sound technicians in studio – in the past Libor Mikoska or Petr Vavrik and now Jiri Topol Novotny who helped as a lot and is partly a producer of our new CD. We were searching a producer but our music is so specific… You usually look for a producer when you know what kind of sound you want – rock, folk etc. In our case it´s very complicated, we´re Cankisou. I personaly can imagine Goran Bregovic or Vinx as our producer but I don´t think there´s someone like those two here in the Czech republic.   

9.    Most of the Cankisou musicians have also other artistic activities such as composing music for theatres, participating in other projects. How do you manage to coordinate all this together? And what does it bring to Cankisou?

Jan Kluka: Each of us has also a "normal" job. None of us makes a living on Cankisou but at the same time some of us live on music more or less. I think it´s great if you can try to work with someone else in the same field. It always make you richer. On the other hand if there is someone with a completely different job then he looks forvard to playing and having a rest from his work at the same time.

10.     What can a person visiting your concert for the first time experience? Is you concert stylized somehow?

Jan Kluka: Cankisou is mainly about dancing and possitive energy. We´re trying to hand over energy of the music we like. I think anyone can feel it at our concerts.

11.    Since you sing Canki language there is no language barrier abroad. It can be seen from your tour in exotic countries where you go regulary. Is there any diference between audience abroad and in the Czech republic?

Jan Kluka: I felt that difference especially when I played abroad with another band, such as revival. There you could clearly feel what this or that nation likes. But in our case our music is accepted very well anywhere which is great for us. Sure there are some differences… playing latin music in Italy is quite stupid because they´re very good at this kind of music and when there are some bit of this in our music, audience is not very excited. It´s not exotic for them. It´s exotic just for us.

12.    How often do you visit country of the Canki people?

Jan Kluka: The Canki traveled a lot so you can find their traces of various kinds in different countries and music traditions. There is no Canki republic or country. Singer Karel Herman participated in Chuch Mongolia festival in Mongolia and only there he represented the Czech republic and Canki country. When you read a book Ukopnuty palec aneb pribehy lidu Canki with soundtrack we made you can find stories about the Canki far from the North. This could be considered as strange because most of the people think the Canki used to live only in desert areas. But some of the researchers says the Canki were also among Eskimos. So we feel good anywhere and wherever we go it´s a Canki country in a way.


More news
© Indies Scope

IČ 105 34 181 / Dolní Loučky 191 / 594 55 Dolní Loučky u Brna