ATTENTION: "LAST MINUTE GIFT"!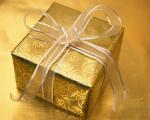 Order and download MP3 recordings even on Christmas Eve!
Choose any album available in MP3 offer - http://www.indies.eu/en/katalog/nosice/3/mp3/
When paying by card, paypal or paypay (please note: "wire transfer" may take several days), you enter the e-mail delivery address of the person you wish to present with the gift. Then you tell the person to open his or her e-mail and download the MP3 gift to his or her computer or mobile.
More news
© Indies Scope

IČ 105 34 181 / Dolní Loučky 191 / 594 55 Dolní Loučky u Brna