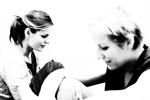 Tara Fuki are the first musicians from the Czech Republic to play at Womex 2007 (www.womex.com), the most important world music trade fare worldwide, taking place in Sevilla, Spain, in October. Tara Fuki, who released their third album this year, called Auris, were among the forty performers chosen by an expert jury from more than 600 other artists from around the world registered for Womex.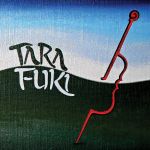 Other artists chosen by the jury were for instance Bajofondo Tangoclub, who played at this year's Colours of Ostrava festival (the best Czech Worldmusic festival) and Ensemble "Altai Kai", who could be heard and seen together with Hradišťan in their project Chvění, composed by Jiří Pavlica. (Record of this project is expected to come out sometime in September). The Czech Republic was represented in the expert jury of the "Seven Samurais" as well by Peter Dorůžka, a well-known Czech world music critic (world.freemusic.cz). So he can explain us why it was Tara Fuki who succeeded and not any Moravian dulcimer band or other band form the Czech Republic playing folk music.

"Tara Fuki is a totally unique formation as for sound and approach. None of the other six candidates matched them in any way. The jury valued especially the concept of adventure in their music. I hope that their achievement will help to pave the way in the world also for other Czech bands, such as Gipsy.cz and Čankišou whose odds with my samurai colleagues were also good."

Womex (World Music Expo) conference and trade fair is a prestigious event visited by two and a half thousand accredited delegates of the music world. It is not accessible for the public. To play at this fair means to play in front of critics, organizers of concerts and festivals, representatives of labels from all over the world. "Representatives of hundreds of small independent record labels, specialized periodicals, festival promoters and of course musicians have a chance to introduce themselves during the three days of the trade fair. While the FIBES congress centre is reserved for business purposes and lectures during the day, in the evenings it is possible to watch concerts of musicians from every corner of the world, carefully selected by the jury of the "Seven Samurais" and representing present-day modern nature as well as lasting tradition. For Czech musicians WOMEX is a perfect opportunity to meet the prominent and important people of the world music scene. You can attend conferences on topical music and social themes, see unique documentaries, visit press conferences, meet anybody whose music you dreamed of in the warmth of your home so far," as Jiří Moravčík, a music critic and a participant at the last year's Womex, writes at www.world-music.cz.