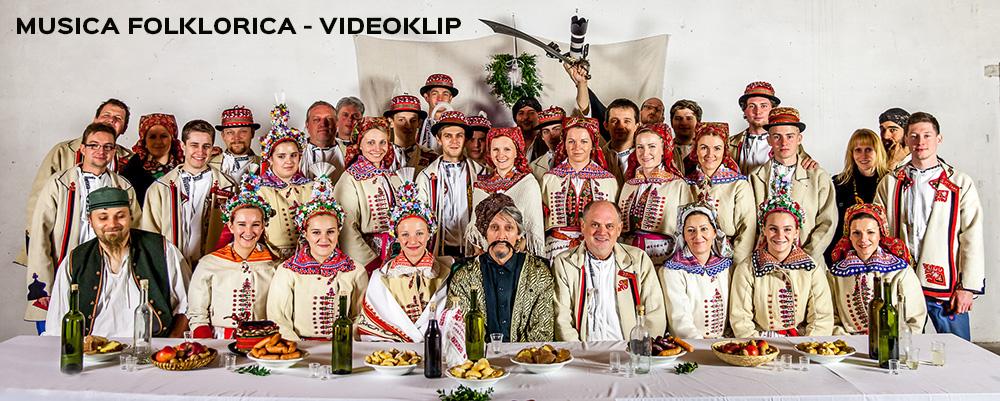 Była svaďba, była (There Was a Wedding) aka Bloody Turkish Footprint in Moravia
The clash of cultures and religions, marriage for money, the public watching passively, unnecessary death… No, it's not about today's hot topics; it's a story a couple of centuries old, as evidenced by a series of written sources. The song Była svaďba, była was recorded by Musica Folklorica with the legendary singer Dušan Holý. Check out the new video directed by Šárka Hánová who compiled this music story using the beauty and poetry of Moravian folk traditions.
Legendary singer Dušan Holý, accompanied by Musica Folklorica, tells a thrilling story full of emotions. The film version, which gives faces to all the characters and pulls the audience in, only underlines the appeal of the ancient ballad. Dušan Holý recorded a shortened version of the ballad for the album Nejen zahrádečky, which Musica Folklorica released in summer 2015 through Indies Scope.
Life not only in Horňácko (upper Moravian-Slovakia) but across the whole Moravian-Slovak border of today and generally in the Central Europe of the 16th and 17th century, was highly influenced by the repeated invasion of the Ottoman troops. These historical facts are referenced by many contemporary records, song lyrics, legends and other artefacts preserved in Moravia and Slovakia. Była svaďba, była is a song migrating across a very large territory of the Central Europe. We can find its variations for instance in the notes of Béla Bartók (Slovenské ľudové piesne), in Horňácký zpěvník sedlácký by Jarek Miškeřík or in the writings of Pavel Popelka (Příběhy v písních vyzpívané).
Musica Folklorica (Miroslav Kolacia, Lubomír Graffe, Jaroslav Panák - violin, Tomáš Janoška - viola, Martin Slovák - double bass, Petr Pavlinec - cimbalom) and their music can caress the soul or start a fire, escape from the usual clichés and take totally unexpected directions. Although their domain is in original author arrangements of the melodies from their home of Horňácko or the Moravian-Slovak border, these virtuoso musicians are not afraid even of daring crossover projects such as a combination of folklore and metal. The band has recorded 10 albums and their last one so far, Dušan Holý & Musica Folklorica: Nejen zahrádečky, is nominated for the genre award of Anděl 2015.