Search
My Indies
We accept here
Old times
Free
for you this month:
Blues ze Staré Pekárny č. 2.
Vojtěch Klimt and Karel Kryl
Akorát že mi zabili tátu - Příběh Karla Kryla

Kittchen
Radio (LP)

Priessnitz
Potichu? (LP)

Musica Folklorica and Chiasmatic Forgotten Silence/
Temptament (EP split)

Kašpárek v rohlíku
Ten Halywůd

Yellow Sisters
Zvěřinec

Antologie moravské lidové hudby
Antologie moravské lidové hudby - komplet 5CD

Cimbálová muzika Danaj
V dobrém sme sa zešli

CM Dúbrava
Dubňanské

MALÉhRY and Čankišou
Jak na příšery (kniha +CD)

Zdeněk Svěrák
Po strništi bos (2CD)

Tata Bojs
Ležatá Letná (DVD+CD)

Dežo Ursiny
6x Dežo Ursiny (2DVD)

Info: Cleaned store room - 5 CD for free in each package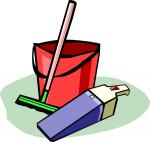 Cleaned store room - 5 CD for free in each package
Finished!!

As spring is coming we have cleaned our store room and found some of our older CD´s without booklets and cases which we will have never again. So what to do with these CD´s? Throw it away? Use it as a beer mats? Or give it to you, our music lovers?
 
When you order any CD at our e-shop we will give you 5 of these CD´s from about thirty different artists. It is gonna be kind of lotery. You unpack, put it in the CD player and hopefully will discover something new. Enjoy it.

More news
MP3 free
Useful
Special offers
Who listens to...
Partners