Search
My Indies
We accept here
Old times
Free
for you this month:
XL live
Jiří Moravčík
Když píseň tluče křídly do oken

Kašpárek v rohlíku
Postřelená kniha

Eggnoise
4

Pavol Hammel
Live Pavol Hammel (2LP Limit.edice s grafikou)

Priessnitz
Potichu? (LP)

Karolína Kamberská
Říkadla a křikadla

Yellow Sisters
Zvěřinec

Cimbálová muzika Stanislava Gabriela
Z Uher do Moravy & Na derflandském poli (2CD)

Cimbálová muzika Danaj
V dobrém sme sa zešli

Miloš Urban
Praga Piccola (CD MP3)

Tata Bojs
Ležatá Letná (DVD+CD)

Dežo Ursiny
6x Dežo Ursiny (2DVD)

Info: Cleaned store room - 5 CD for free in each package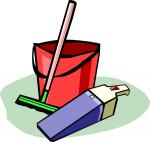 Cleaned store room - 5 CD for free in each package
Finished!!

As spring is coming we have cleaned our store room and found some of our older CD´s without booklets and cases which we will have never again. So what to do with these CD´s? Throw it away? Use it as a beer mats? Or give it to you, our music lovers?
 
When you order any CD at our e-shop we will give you 5 of these CD´s from about thirty different artists. It is gonna be kind of lotery. You unpack, put it in the CD player and hopefully will discover something new. Enjoy it.

More news
MP3 free
Useful
Special offers
Who listens to...
Partners