Search
Music Videos
My Indies
We accept here
Old times
Free
for you this month:
A Calling Out
Ivan Martin Jirous and Plastic People Of The Universe
Pravdivý příběh Plastic People - Kniha

Jiří Pavlica
Hovory nejen o hudbě

Karel Veselý
Hudba ohně

Midi Lidi
Hastrmans, Tatrmans & Bubáks

Ladě
Kalná

Dead Can Dance
Anastasis

Nick Cave The Bad Seeds
Push the Sky Away

Stromboli
Stromboli - Jubilejní edice 1987/2012 (2CD)

Plastic People Of The Universe
Magical Nights (3 LP)

Led Zeppelin
Celebration Day, 3 LP

Cimbálová muzika
Spomienky na Samka

Horňácký mužský sbor z Velké
Hore Velkú...

Irena Dousková Barbora Hrzánová
Darda (5CD)

Arnošt Goldflam
Tatínek není k zahození

Werich Jan Jana Werichová
Táto, povídej! (Komplet 8CD)

COLDPLAY
Coldplay Live 2012 (BRD+CD)

Glen Hansard and Markéta Irglová
The Swell Season (DVD)

Therapy?
Scopophobia: Live In Belfast (DVD & CD Collector's Edition)

Tata Bojs
Ležatá Letná (DVD+CD)

Už Jsme Doma and Ty syčáci and BOO
Czech Music On The Road

Info: Cleaned store room - 5 CD for free in each package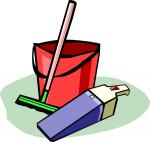 Cleaned store room - 5 CD for free in each package
Finished!!

As spring is coming we have cleaned our store room and found some of our older CD´s without booklets and cases which we will have never again. So what to do with these CD´s? Throw it away? Use it as a beer mats? Or give it to you, our music lovers?
 
When you order any CD at our e-shop we will give you 5 of these CD´s from about thirty different artists. It is gonna be kind of lotery. You unpack, put it in the CD player and hopefully will discover something new. Enjoy it.

More news
MP3 free
Useful
Special offers
Who listens to...
Partners