Search
My Indies
We accept here
Old times
Free
for you this month:
Steak!
Tom Waits and Barney Hoskyns
Život Toma Waitse

Echt!
Trezor pro Echt! (kniha)

Nylon Jail
My Heart Soars Like a Hawk

Priessnitz
Potichu? (LP)

Jasná páka
Černá deska

Michal Prokop Framus (5)
Kolej Yesterday / Jubilejní edice

Pink Floyd
The Endless River / 2LP Vinyl

Led Zeppelin
I / Remaster 2014 / Vinyl / 3LP

Bratři Ebenové
Čas holin

Zrní
Následuj kojota

Plant Robert
Lullaby And...The Ceaseless Roar

Thurston Moore
The Best Day

Yellow Sisters
Zvěřinec

BomBarďák and 3B
Písničky kluka BomBarďáka

Zdeněk Svěrák
Po strništi bos (3CD)

Kašpárek v rohlíku
Neposlouchej to!

CM Soláň
Bylo lásky, bylo

Antologie moravské lidové hudby
Antologie moravské lidové hudby - komplet 5CD

Zpívání z Horňácka
Zpívání z Horňácka & bonus CD (2CD)

Jaroslav Rudiš
Potichu - audio MP3

Toulky českou minulostí
Toulky českou minulostí 851-900

Jiří Dědeček
Život a cesta hrocha Obludvíka (MP3 audiokniha)

Sting
Bring On The Night / Blu-Ray Disc

Petty Tom & The Heartbreakers
Hypnotic Eye (BLU-RAY Audio)

Coldplay
Ghost Stories Live 2014 (BRD+CD)

Tata Bojs
Ležatá Letná (DVD+CD)

Info: Listen to the title song from new Čankisou CD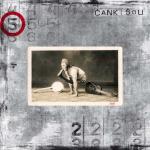 Listen to the title song from new Čankisou CD
Fifth Čankišou CD will be released on 13.9.2011 and is called Faÿt.

Now you can download and listen to the title song Faÿt.


Special releasing parties will take place

6.10. Prague - Palác Akropolis

12.10. Brno - Fléda


Czech band Čankišou became famous in the Czech Republic and also abroad for its concerts full of energy and wild rhythms. Concerts run by singer Karel Herman who is very impressive not only because of his voice but also his figure become wild dance parties few minutes after beginning. Čankišou mixes influences from various ethnics with rock roots and with its rich collection of exotic instruments travels the world from Réunion island in an Indian ocean to Pakistan.
Last album:
More news
MP3 free
preorders
Useful
Special offers
Who listens to...
Partners