Search
My Indies
We accept here
Old times
Free
for you this month:
Sweet & Sour
Vojtěch Klimt and Karel Kryl
Akorát že mi zabili tátu - Příběh Karla Kryla

Priessnitz
Potichu? (LP)

Iva Bittová
Entwine / Proplétám

Insania
Zapal dům poraž strom (LP)

Jasná páka
Černá deska

Kašpárek v rohlíku
Ten Halywůd

Yellow Sisters
Zvěřinec

Bob a Bobek
Bob a Bobek, králíci z klobouku / Komplet / 3CD

Antologie moravské lidové hudby
Antologie moravské lidové hudby - komplet 5CD

Cimbálová muzika Danaj
V dobrém sme sa zešli

Various Artists
Proměny v čase /Trad. lid. hudba na Moravě ve 20.st (2CD

Toulky českou minulostí
Toulky českou minulostí 851-900

Tata Bojs
Ležatá Letná (DVD+CD)

Dežo Ursiny
6x Dežo Ursiny (2DVD)

Info: Listen to the title song from new Čankisou CD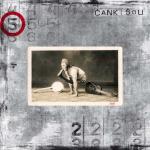 Listen to the title song from new Čankisou CD
Fifth Čankišou CD will be released on 13.9.2011 and is called Faÿt.

Now you can download and listen to the title song Faÿt.


Special releasing parties will take place

6.10. Prague - Palác Akropolis

12.10. Brno - Fléda


Czech band Čankišou became famous in the Czech Republic and also abroad for its concerts full of energy and wild rhythms. Concerts run by singer Karel Herman who is very impressive not only because of his voice but also his figure become wild dance parties few minutes after beginning. Čankišou mixes influences from various ethnics with rock roots and with its rich collection of exotic instruments travels the world from Réunion island in an Indian ocean to Pakistan.
Last album:
More news
MP3 free
preorders
Useful
Special offers
Who listens to...
Partners